Ofsted & Performance
Our last Ofsted inspection was May 2016 and we were given an overall rating of Good.
Ofsted Report
Read the report here:
Our Ofsted reports can be viewed on the www.ofsted.gov.uk website
Parent View
Parent View allows parents to give their opinion on Hazel Community Primary School. Click the image for more information.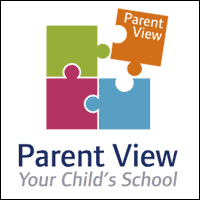 Performance Data
Below are links to our current performance data.
2018-2019 - KS2 Performance Data
Here is our historical data
School performance information is available via clicking this link. This also allows you to compare between different schools.