Our last Ofsted inspection was October 2021. The school was once again graded as Good in all areas.
Ofsted Report
Our Ofsted reports can be viewed on the Ofsted website, or by scrolling to the bottom of this page.
Parent View
Parent View allows parents to give their opinion on Hazel Community Primary School. Click the image for more information.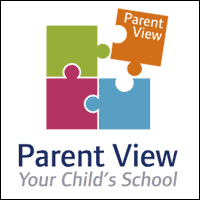 Performance Data
Below are links to our most recent published performance data.
2018-2019 - KS2 Performance Data
School performance information is available via clicking this link. This also allows you to compare between different schools. School data has not been published nationally since the beginning of the Covid-19 pandemic.