Spanish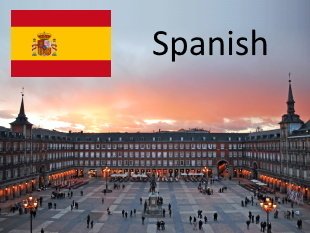 New content coming soon, below is some activities we did last academic year.
Tuesday 14th January 2019– El Día de los Reyes
This week Spanish Club celebrated the festival of the three kings. In Spain, and the Spanish-speaking world, the 6th January is the day that people celebrate the visit of Jesus by the three wise men. It is on this day that children traditionally receive their Christmas presents and families celebrate by eating 'el roscón del reyes'. This sweet bread-like cake is made in a round shape, like a crown, and decorated with sugar and candid fruits. Inside a small figurine is hidden and whoever finds it becomes the king, or queen, for the day. Today we learned all about the tradition, comparing it to the same celebration in France, and ate our own roscón de reyes. Feliz Día de los Reyes.