French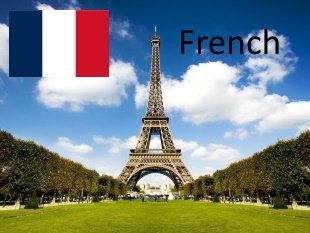 New content coming soon, see below for our last academic year's activities.
All year groups – La Fête des Rois
In France, the celebration of 'La Fête des Rois' happens every year on the 6th January. Also known as l'Épiphanie (Epiphany), it the day that people remember the three wise men visiting Jesus. To celebrate these three kings, people eat a special cake known as 'la galette des rois' (king cake), which is made of pastry with an almond paste filling – although ours was made with apples instead. Inside the cake a little figurine or 'fève' is hidden.
Whoever finds it in their slice of cake becomes the king, or the queen, for the rest of the day. We celebrated 'La Fête des Rois' by learning a traditional song, playing games to learn the new vocabulary associated with the festival and, of course, by tasting the galette. Here are some of our kings and queens. Bonne Fête des Rois!
Year 4: 'La surprise de Handa'
The wonderful sentence work created by Year 4, based on the book 'La surprise de Handa' is finally on display in school! Well done to everyone who contributed their super sentences and many thanks to all the Year 4 staff who helped the children create the beautiful watercolour artwork to go alongside their writing. I have been so impressed with the hard work of all the children and the quality of their writing!
L'Armistice: we will remember them.
The 11th November 2018 marks 100 years since the end of the First World War and Years 4 and 5 have worked very hard this week to prepare a display marking this important event. We spent time thinking about how men from all over the world came to fight for the French and British armies during the First World War and created identity cards, in French, with their photographs, names, ages and where they lived. Then, we discussed the different symbols of remembrance: a poppy in the United Kingdom and a cornflower in France. The poppies and cornflowers that we created individually were put together to create a wreath of remembrance. Well done to all the children who worked so hard and asked so many interesting questions relating to the First World War.
Bastille Day 2018
On Tuesday 10th July, Key Stage Two celebrated the French national holiday known as Bastille Day. The children spent the whole day enjoying lots of exciting activities from a game of pétanque on the playground, to cheese tasting and Eiffel Tower building and even practising their French over croissants and pain au chocolat in 'Le Petit Café Français'. Everybody had an amazing day and joined in enthusiastically with all the games, crafts and eating. Mr Mason's class said it was the best day they'd ever had in school! We hope that our Bastille Day celebrations will become a yearly event at Hazel. Bonne Fête Nationale!